Featured Products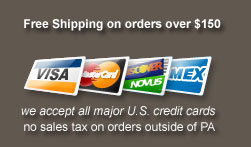 Tinder Box

Three Bala Plaza East, Suite 102
Bala Cynwyd, PA 19004





pipes
,
pipe tobacco
,
cigars
,
cigar cutters
,
humidors
,
lighters
,
gifts
,
smoking accessories
,
flavored tobacco
,
pipe smoking
,
cigar smoking
,
father's day gifts
,
tobacco blends
Tinder Box offers pipes, pipe tobacco, cigars, smoking accessories and unique gifts. Tinder Box has been your pipe and cigar smoking experts since 1928.


About Tinder Box


Contact Us



UPS Holiday Shipping Information

UPS WILL NOT BE PICKING UP ANY PACKAGES ON MONDAY, DECEMBER 24, 2012 OR MONDAY DECEMBER 31, 2012. ANY ORDERS PLACED AFTER 2 PM, EST, FRIDAY DECEMBER 21, 2012 AND FRIDAY DECEMBER 28, 2012 WILL NOT BE SHIPPED UNTIL THE FOLLOWING WEDNESDAY.

UPS DOES HAVE A SEVERE WEATHER ALERT AT THEIR MAIN HUM IN LOUISVILLE, KY WHICH MAY CAUSE DELAYS IN DELIVERIES. PLEASE VISIT WWW.UPS.COM FOR MORE INFORMATION.

UPS Holiday Schedule:

Memorial Day - Monday May 28, 2012

Independence Day - Wednesday July 4, 2012

Labor Day - Monday September 3, 2012

Thanksgiving Day - Thursday November 22, 2012

Day after Thanksgiving - Friday November 23, 2012

Christmas - Tuesday December 25, 2012

New Years Day - Tuesday January 1, 2013


PLEASE NOTE: All orders must be placed before 2:00 p.m. EST to be shipped the same day Monday through Friday. All orders placed after 2 p.m. on Fridays, on Saturdays and Sundays will be shipped on the following Monday; if Monday is a holiday, the orders will ship on the next business day.